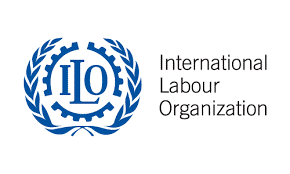 Area of work: Disaster Risk Reduction
Objective/Mission Statement:
The UN specialized agency which seeks the promotion of social justice and internationally recognized human and labour rights. The ILO brings together governments, employers and workers representatives to set labour standards, develop policies and devise programmes that give all a stake in lasting peace, prosperity and progress.
Key activities:
Labour Migration and public employment programmes: Well-managed and rights-based labour mobility and adaptation policies can provide an opportunity to boost resilience, mitigate displacement and enhance development while reducing future risks.
Fragile states and disaster response: The ILO supports an employment-centred recovery in contexts of crisis while promoting decent work and social justice as key drivers of social cohesion.  The ILO also supports constituents' preparedness and capacity to respond to employment-related challenges in conflict and disaster settings, promoting peace and resilience.
Green Jobs: By engaging governments, workers and employers as active agents of change, the ILO promotes the greening of enterprises, workplace practices and the labour market as a whole.
Green Works: Offering sustainable employment-intensive approaches in natural resource management and regeneration, helping communities and local governments to adapt to changes in local weather patterns and generating income and other direct and indirect benefits for the poor and vulnerable.
Website:
Facebook: www.facebook.com/ILO.ORG/
Twitter: twitter.com/ilo, @ilo
YouTube: www.youtube.com/user/ILOTV