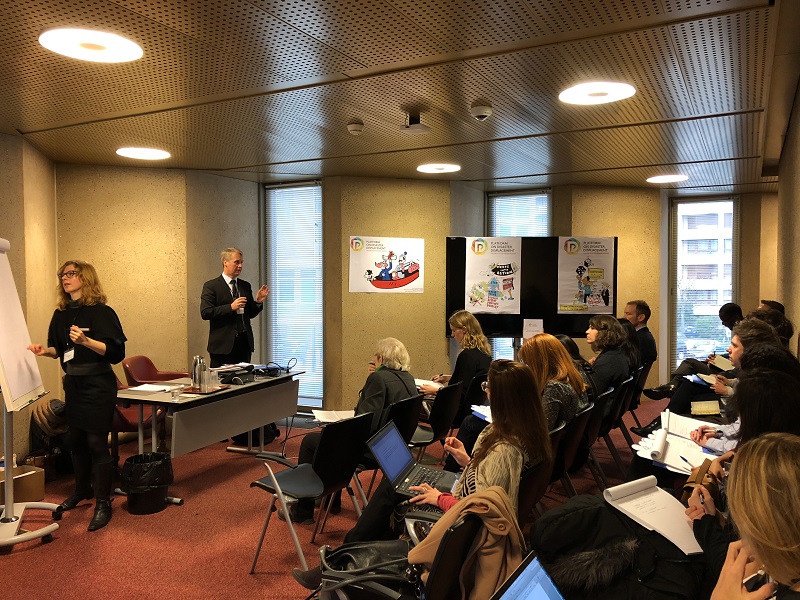 Together at the Humanitarian Network and Partnerships Week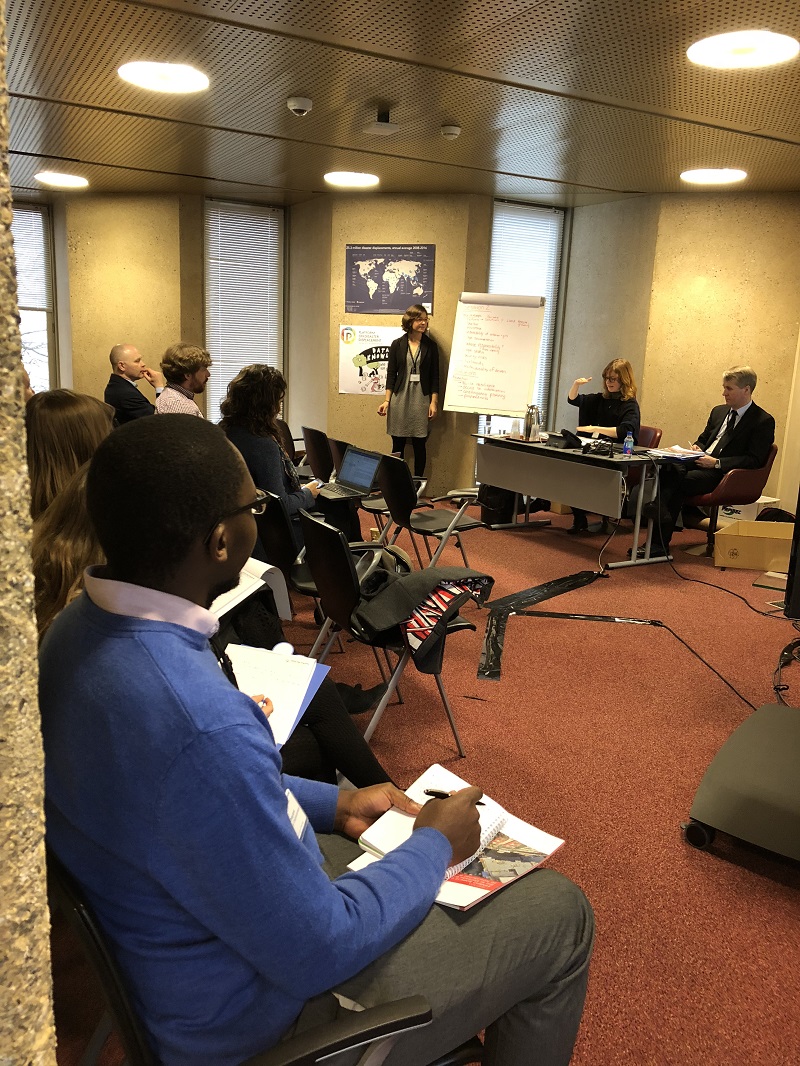 On Wednesday, 7 February 2018, the Platform on Disaster Displacement (PDD) with partners, the UN Migration Agency (IOM), the UN Refugee Agency (UNHCR), the Norwegian Refugee Council (NRC) and the Internal Displacement Monitoring Centre (IDMC) facilitated sessions on 'Preventing and addressing disaster displacement' during the Humanitarian Networks and Partnerships Week (HNPW) Inter-Network Day organised by the UN Office for the Coordination of Humanitarian Affairs in Geneva, Switzerland
The Inter-Network Day brought experts from different networks and partnerships together to exchange knowledge and experiences in order to identify common challenges and solving mechanisms in order to lead to overall improvement of collaboration in the humanitarian sector.
Over 80 experts attended the sessions and engaged in discussions. They noted that a legal gap exists in protecting people displaced by disasters and the adverse effects of climate change, especially across borders. There was consensus among the experts that disasters are and will continue being more frequent and stronger in intensity.
The discussions highlighted the lack of disaster displacement data, the human cost of disasters, the loss of livelihoods, the loss of family and social identity that is tied to land and community and the impact on health due to disaster displacement.
Some solutions in addressing disaster displacement where highlighted, the need for conceptual awareness of what disaster displaced is and how to mitigate it, the need to build resilience where people are, the need to reduce risk, the need for frameworks and tools especially for transboundary collaboration, preparedness planning, equipping governments with information on disaster displacement and international solidarity.