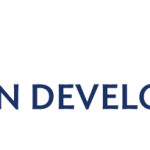 Asian Development Bank (ADB)
Affiliation or Individual:
Bart Edes
City, Country:
Manila, Philippines
Objective / Mission Statement:
The Asian Development Bank aims for an Asia and Pacific free from poverty. Its mission is to help developing member countries reduce poverty and improve the quality of life of their people. ADB in partnership with member governments, independent specialists and other financial institutions delivers projects that create economic and development impact.
Area of work:
127, 128, 126
Key activities relevant to PDD:
From 2011 to 2014 ADB approved over $13 billion in climate financing. ADB's own resources provided $11.2 billion while external resources contributed a little over $2 billion. ADB helps its member countries become more resilient to the effects of disasters. Between August 1987 and December 2013, ADB approved $19.5 billion for 631 disaster risk management-related projects. This has included flood control and integrated water resource management projects, as well as the development of innovative ways of financing disaster risk management.
Website:
https://www.adb.org/
Facebook:
https://www.facebook.com/AsianDevBank/
Twitter:
https://twitter.com/ADB_HQ