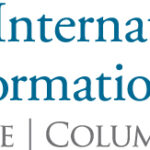 Center for International Earth Science Information Network (CIESIN), the Earth Institute at Columbia University
Affiliation or Individual:
Alex de Sherbinin, Susana Adamo
City, Country:
Palisades, NY, USA
Objective / Mission Statement:
CIESIN works at the intersection of the social, natural and information sciences, specializing in on-line data and information management, spatial data integration and training, and interdisciplinary research related to human-environment interactions. Its mission is to provide access to and enhance the use of information worldwide, serving the needs of science and public and private decision-making.
Area of work:
127, 128, 126, 124
Key activities relevant to PDD:
Among CIESIN's activities relevant to PDD are: exposure and vulnerability mapping (related to disasters and climate change); migration modeling and method development; global estimates of environmental migration; geospatial data integration; georeferenced database development.
Website:
http://www.ciesin.columbia.edu/
Facebook:
https://www.facebook.com/pages/CIESIN-at-Earth-Institute-Columbia-University/543256442435947
Twitter:
https://twitter.com/ciesin?lang=en