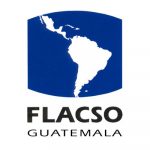 Facultad Latinoamericana de Ciencias Sociales (FLACSO)
City, Country:
Country Office: Guatemala (FLACSO Guatemala)
Objective / Mission Statement:
Conduct high quality teaching, research and advocacy programs to contribute to the construction of a pluralistic, critical and propositive thinking and the transformation of social reality in Guatemalan and Central American countries in the framework of development and democracy.
Area of work:
127, 128, 125, 123, 124
Key activities relevant to PDD:
Contribute to the development of knowledge in the social sciences with the promotion of research and training activities related to human mobility, exclusion, inequality, poverty, human development, conflict and violence, climate change, natural resources, and rural development. Contribute to the improvement the capacities of the related actors from the fields of civil society and governmental entities to confront the problems of poverty and migration, climate change and development. Generate spaces for reflection and propositional debate for the promotion of visions, activities, lines of work and public policies.
Website:
http://www.flacso.edu.gt/