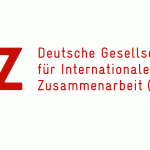 GIZ – Global Programme on Sustainable Management of human mobility in the context of climate change
Affiliation or Individual:
Michael Siebert, Julian Tost
City, Country:
Bonn and Eschborn, Germany
Region of Work:
116, 117, 118, 119, 120, 121
Objective / Mission Statement:
As a provider of international cooperation services for sustainable development and international education work, GIZ is dedicated to building a future worth living around the world. GIZ has over 50 years of experience in a wide variety of areas, including economic development and employment, energy and the environment, and peace and security.
Area of work:
127, 128, 126, 124
Key activities relevant to PDD:
The progamme
(1) Supports partners In the Pacific, the Caribbean and the Philippines at regional, national and sub-national level in managing human mobility in the context of climate change through participatory approaches.
(2) Develops and disseminates evidence based knowledge on climate-induced human mobility.
(3) Supports international processes by feeding knowledge and experiences from the partner regions into German and international development cooperation.
Website:
https://www.giz.de
Facebook:
https://www.facebook.com/gizprofile/
Twitter:
https://twitter.com/giz_gmbh
Youtube:
https://www.youtube.com/user/GIZonlineTV