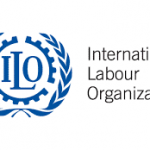 International Labour Organization
City, Country:
Geneva, CH
Objective / Mission Statement:
The UN specialized agency which seeks the promotion of social justice and internationally recognized human and labour rights. The ILO brings together governments, employers and workers representatives to set labour standards, develop policies and devise programmes that give all a stake in lasting peace, prosperity and progress.
Area of work:
128, 125, 123, 129
Key activities relevant to PDD:
-Labour Migration and public employment programmes: Well-managed and rights-based labour mobility and adaptation policies can provide an opportunity to boost resilience, mitigate displacement and enhance development while reducing future risks.
Website:
https://www.ilo.org/
Facebook:
https://www.facebook.com/ILO.ORG/
Twitter:
https://twitter.com/ilo
Youtube:
https://www.youtube.com/user/ILOTV