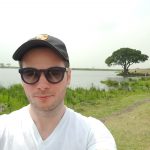 Affiliation or Individual:
John Marazita
City, Country:
Küsnacht, Switzerland
Objective / Mission Statement:
): A researcher with experience doing qualitative fieldwork in Kiribati. Interests include the nexus between labor mobility and climate change adaptation, climate security, as well as qualitative approaches to disaster displacement.
Key activities relevant to PDD:
Master thesis on the effects of labor mobility in Kiribati and currently employed on the CLISEL project at the World Trade Institute.
Facebook:
https://www.facebook.com/themaneaba