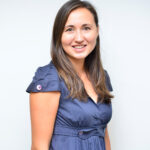 Affiliation or Individual:
Lauren Nishimura
City, Country:
Oxford, United Kingdom
Objective / Mission Statement:
Lauren Nishimura is an attorney and international law researcher with a focus on climate change, human mobility, human rights, and environmental law.
Area of work:
127, 125, 124, 129
Key activities relevant to PDD:
Lauren Nishimura is a doctoral candidate in the Law Faculty at the University of Oxford, where her dissertation focuses on human mobility, climate change adaptation, and public international law. In 2017-18, she completed consultancies with OHCHR and PDD, including producing a study on migration, climate change, and human rights. She is on the editorial advisory board of RefLaw at the University of Michigan, where she was a Grotius Fellow from 2016-2018. Prior to her doctoral research, Lauren practiced law for ten years, including as an environmental litigator based in the US and human rights advocate based in Thailand and Myanmar.
Twitter:
https://twitter.com/livingneutral