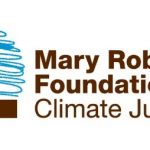 Mary Robinson Foundation – Climate Justice
Affiliation or Individual:
Mary Robinson
City, Country:
Dublin, Ireland
Objective / Mission Statement:
The Mary Robinson Foundation – "Climate Justice is a centre for thought leadership, education and advocacy on the struggle to secure global justice for those people vulnerable to the impacts of climate change who are usually forgotten – " the poor, the disempowered and the marginalised across the world.
Area of work:
127, 128, 125
Key activities relevant to PDD:
The Foundation seeks to ensure the protection of climate displaced people is assured starting with a prioritisation of this issue by international bodies. The Foundation sees this as taking the form of a greater understanding, internationally, of the rights priorities that people displaced due to climate change need, which filters into domestic policy and decision making.
Website:
http://www.mrfcj.org/resources/protecting-the-rights-of-climate-displaced-people-a-position-paper/
Facebook:
https://www.facebook.com/mrfcj
Twitter:
https://twitter.com/MRFCJ