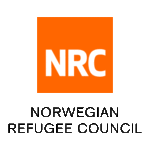 Norwegian Refugee Council (NRC)
Affiliation or Individual:
Arvinn Gadgil, Nina Birkeland, Maria-Lena Brenn
City, Country:
Oslo, Norway
Region of Work:
116, 117, 118, 119, 121
Objective / Mission Statement:
The Norwegian Refugee Council (NRC) is an independent humanitarian organization providing assistance, protection and long-term solutions to displaced persons worldwide. We advocate the rights of refugees and internally displaced persons locally, nationally and internationally, in order to influence decision-makers to improve conditions for those affected by displacement. Our standby rosters – NORCAP – strengthen the capacity of the international community to prevent, prepare for, respond to and recover from crises.
Area of work:
127, 128, 126, 125, 122, 123, 124, 129
Key activities relevant to PDD:
NRC prioritizes the rights and protection of displaced people in disasters.
We protect displaced people during and after disasters.
We prevent displacement by building resilience in countries at risk.
We deploy experts to strengthen the capacity of UN, regional and national partners who work on reducing disaster risks and adapting to climate change.
We expand and share our knowledge through research and analysis.
We achieve long-term policy solutions through advocacy.
NRC works to prevent disaster and climate displacement, and strengthen resilience among displaced communities. Our climate and disaster work on the ground falls within three pillars:
Short- and long-term environmental impact assessments.
Design and use of programs that reduce negative environmental impact created by displaced populations and humanitarian aid.
Community guidance on assessing environmental risks, adapting coping strategies and developing sustainable environmental practices.
Website:
https://www.nrc.no/
Facebook:
https://www.facebook.com/NRC/
Twitter:
https://twitter.com/NRC_Norway