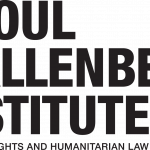 Raoul Wallenberg Institute (RWI)
Affiliation or Individual:
Matthew Scott
City, Country:
Lund, Sweden
Region of Work:
116, 117, 118, 120
Objective / Mission Statement:
To contribute to a wider understanding of, and respect for, human rights and international humanitarian law.
Key activities relevant to PDD:
RWI is involved in two key activities relevant to PDD. The first is a ten-country study of disaster displacement across Asia-Pacific, which examines the role of legal frameworks in protecting people from and during displacement and is based on a locality-specific case study with a cross-cutting gender dimension. The second activity is to provide human rights technical assistance on a large scale, multi-actor research and direct engagement initiative that aims to build resilience through inclusive and climate-adaptive disaster risk reduction in Asia-Pacific. This initiative provides a unique opportunity to raise the profile of disaster displacement within regional DRM activities.
Website:
http://rwi.lu.se
Facebook:
https://www.facebook.com/raoulwallenberginstitutet
Twitter:
https://twitter.com/RWallenbergInst
Youtube:
https://www.youtube.com/channel/UCD7JAa3gnHVzYrkP9pcXmZg