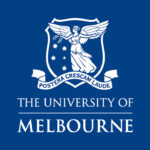 The University of Melbourne
City, Country:
Melbourne, Australia
Objective / Mission Statement:
We committed to enriching knowledge about the diversity of human and environment relations and making important contributions to the creation of just societies and sustainable environments Our current areas of world-leading research strength include demography, international development, and urbanisation, with an overarching interest in environment and environmental change.
Area of work:
127, 128, 124
Key activities relevant to PDD:
The School is engaged in research on environment and migration in Asia and the Pacific Islands. This includes research on environmental resettlement in China (Professor Mark Wang, Dr Sarah Rogers), climate-induced relocation in Fiji (Dr Celia McMichael), climate change and human mobility in small islands (Professor Jon Barnett, Dr Celia McMichael, Professor Uma Kothari), and labour mobility and climate change adaptation (Professor Jon Barnett, Professor Lesley Head, Dr Olivia Dun). More broadly, many of the School's staff conduct research on mobility and migration, disasters, and environmental change in Australia and the Asia-Paciic region.
Website:
https://geography.unimelb.edu.au