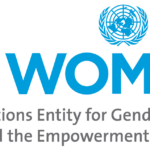 Affiliation or Individual:
Paula Talvikki Tarvainen, Andrea Milan, Ann Blomberg
City, Country:
New York, USA
Region of Work:
116, 117, 118, 119, 120, 121
Objective / Mission Statement:
UN Women is the UN organization dedicated to gender equality and the empowerment of women. A global champion for women and girls, UN Women was established to accelerate progress on meeting their needs worldwide.
Area of work:
127, 128, 126, 125, 122, 123, 124, 129
Key activities relevant to PDD:
UN Women works to address the gender inequality of risk with the dual focus of addressing the specific needs and vulnerabilities of women and girls in disasters and by leveraging women's leadership in promoting community resilience to natural hazards. Furthermore, UN Women works to build women's resilience through its flagship programme on Women's Leadership, Empowerment, Access and Protection in crisis and displacement settings. UN Women has a normative, operational and coordination mandate. As per its coordination mandate, UN Women promotes greater accountability in ensuring gender commitments in DRR and humanitarian processes.
Website:
https://www.unwomen.org/en
Facebook:
https://www.facebook.com/unwomen
Twitter:
https://twitter.com/un_women
Flickr:
https://www.flickr.com/photos/unwomen
Youtube:
https://www.youtube.com/user/UNWomen