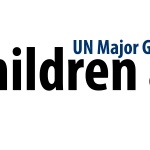 United Nations Major Group for Children and Youth (UN MGCY)
City, Country:
New York, United States
Objective / Mission Statement:
UNMGCY is the UN-GA-mandated official, formal and self-organized space for children and youth to contribute to intergovernmental policy in the UN, since 1992. We engage children and youth in the design, implementation, follow-up, and review of policies at all levels in four areas: Advocacy, Capacity Building, Youth Action, and Knowledge.
Area of work:
127, 128, 126, 125, 124
Key activities relevant to PDD:
UNMGCY is the formal children and youth constituency within a series of intergovernmental processes, including Agenda 2030, Sendai Framework, AAAA, ECOSOC Humanitarian Affairs Segment, GCM, GCR, and UNFCCC.
Within each of these intergovernmental processes UNMGCY facilitates:
the participation of young people in policy design, implementation, monitoring, follow-up, and review.
activities to enhance relevant understanding, knowledge, and skills.
a platform that encourages young people to lead, join, showcase, and share policy implementation initiatives;
a platform for dialogue to create evidence base for best practices through the assessment of existing knowledge, generating new knowledge, and identification of emerging issues.
Website:
https://www.unmgcy.org/about
Facebook:
https://www.facebook.com/unmgcy/
Twitter:
https://twitter.com/UNMGCY
Youtube:
https://www.youtube.com/channel/UCtE01jPXYIkLQwsji02FuJQ