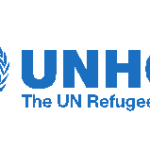 United Nations Office of High Commissioner for Refugees (UNHCR)
Affiliation or Individual:
Andrew Harper, Michelle Yonetani, Erin Bishop
City, Country:
Geneva, Switzerland
Region of Work:
116, 117, 118, 119, 120, 121
Objective / Mission Statement:
UNHCR is a global organisation dedicated to saving lives, protecting rights and building a better future for refugees, forcibly displaced communities and stateless people. We work to ensure that everybody has the right to seek asylum and find safe refuge, having fled violence, persecution, war or disaster at home.
Area of work:
125, 122, 123, 129
Key activities relevant to PDD:
UNHCR is a directly supports the PDD coordination unit, is a member of the Advisory Committee, and an observer to Steering Group.
UNHCR further:
Undertakes field operations to prevent and to address internal and cross-border disaster displacement.
Develops and supports new national legislation, as well as international and regional norms, and guidance, to better protect the rights of people displaced in the context of disasters and climate change.
Works to promote policy coherence to ensure that issues of disaster displacement are effectively mainstreamed across other relevant policy arenas.
Contributes to fill gaps that underpin this operational and policy work through research.
Website:
http://www.unhcr.org/climate-change-and-disasters.html
Facebook:
https://www.facebook.com/UNHCR/
Twitter:
https://twitter.com/Refugees
Flickr:
https://www.flickr.com/photos/unhcr/
Youtube:
https://www.youtube.com/user/unhcr