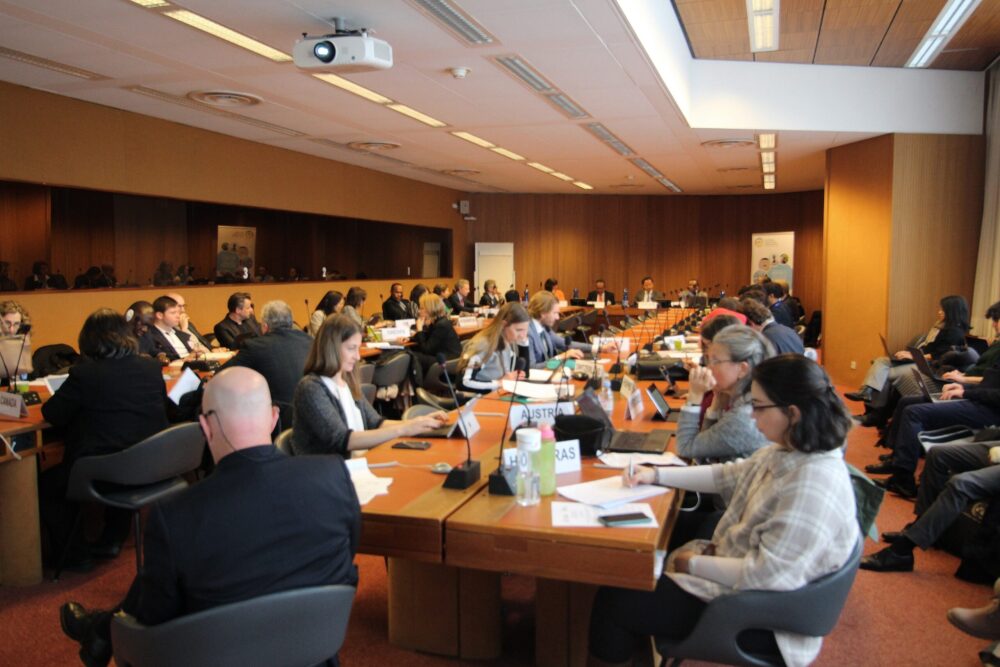 Sharing Effective Practices on Preventing and Responding to Internal Disaster Displacement
"The role of the government is to facilitate what the community wants to do", highlighted Dr Suprayoga Hadi, Primary Planner, Ministry of National Development Planning (Bappenas), Republic of Indonesia. He was speaking at the GP20 Steering Group meeting on the topic 'Internal Displacement in the Context of Disasters and the Adverse Effects of Climate Change: Prevention, Protection and Solutions' on 9 March 2020. The meeting, co-organized by the GP20 Initiative on Internal Displacement and the Platform on Disaster Displacement (PDD), offered a unique opportunity to showcase and learn from government efforts around the world to prevent, address and resolve disaster displacement within countries.
The meeting brought together a wide range of State representatives, UN agencies, and civil society stakeholders for an interactive exchange of effective practices and lessons learned. Participants highlighted the importance of participation of internally displaced and host communities in policymaking, political will to address the issue through a whole-of-government approach, work across policy silos, anticipatory action, recognition of the complexity of drivers of disaster displacement, including in the contexts of slow-onset events and processes and situations where disasters interact with conflict, and the need for better data.
Concrete examples of action were shared by Dr. Hadi, who explained the Sister Village program in Indonesia, Mr. Samuel Addis Alemayehu Minister counsellor, Permanent Mission of Ethiopia to the UN and other International Organizations, Geneva, who outlined the legal, institutional, and policy approaches being adopted in Ethiopia, and Ms. Tiziana Bonzon Migration and Displacement Global Lead, International Federation of Red Cross & Red Crescent Societies (IFRC), who highlighted the use of forecast-based action as a tool to prevent the conditions that may lead to disaster displacement in Mongolia. The discussion was supported through the expert perspectives provided by Ms. Cecilia Jimenez-Damary, UN Special Rapporteur on the Human Rights of Internally Displaced Persons and Prof. Walter Kaelin, Envoy of the Chair of the Platform on Disaster Displacement. Mr. Anare Leweniqila, Deputy Permanent Representative, Permanent Mission of Fiji to the UN and other International Organizations, Geneva, opened the meeting and also shared the country's experiences in planned relocation and financing to address disaster displacement, particularly the slow-onset effects of climate change. The interactive discussion covered a range of areas including solution-oriented planning processes, multi-stakeholder approaches, data and financing, community engagement, context-specific approaches and mainstreaming displacement considerations into disaster risk reduction and climate change adaptation policies.
The discussions, particularly on the ways in which gaps can be addressed, also provided an opportunity to contribute relevant input on State practice to the High-Level Panel on Internal Displacement (HLP), which was represented in the meeting by the Head of the Secretariat of the HLP, Mr George William Okoth-Obbo.
Learn more about the GP20 Initiative
Learn more about the meeting here
Download the summary of the meeting:
Download the Concept Note for the meeting:
Learn more about PDD engagement with GP20 in our Workplan 2019-2022: