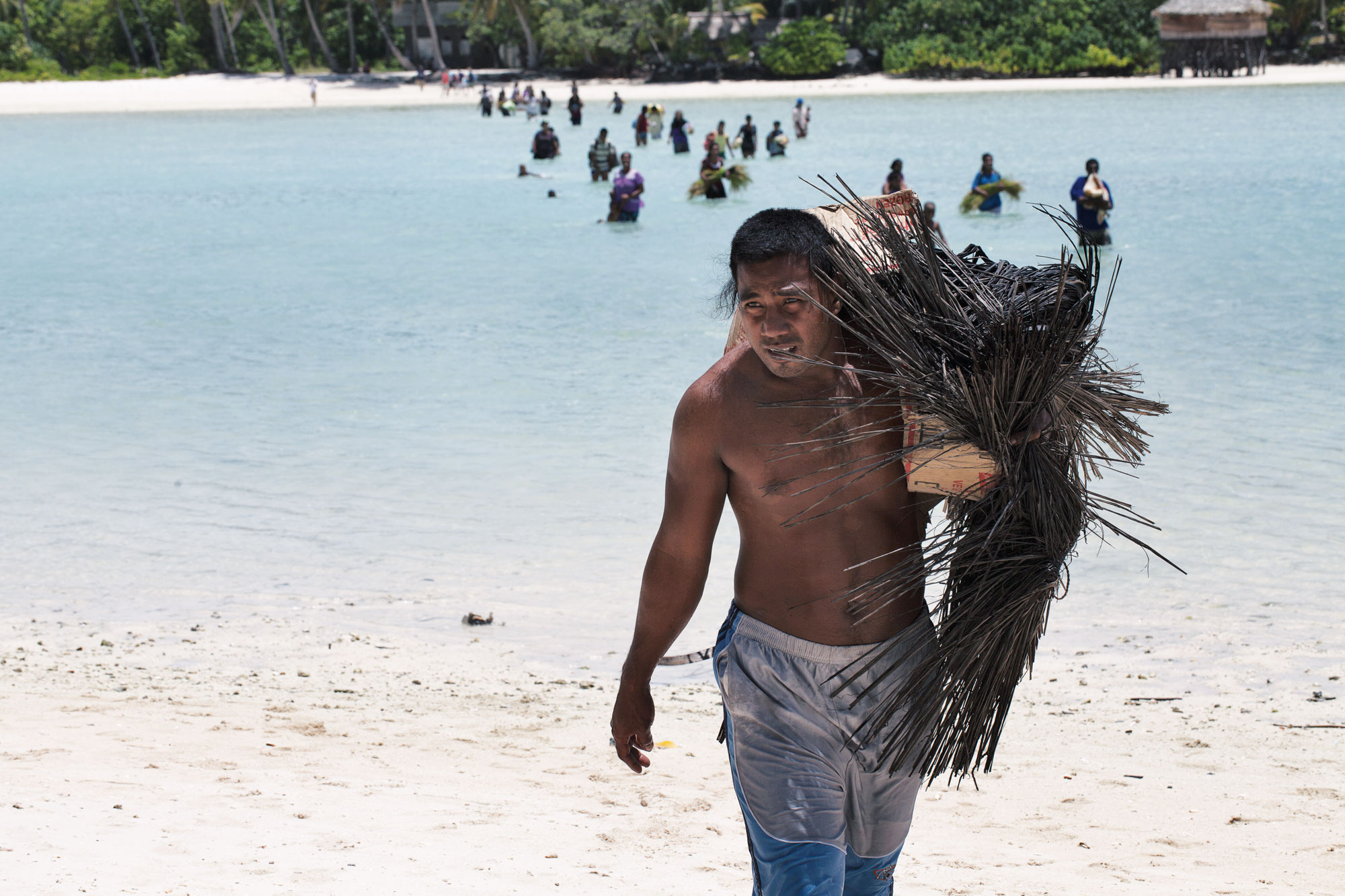 A state-led process working towards better protection for people displaced across borders in the context of disasters and climate change.
Under the leadership of member states, the multi-stakeholder the Platform on Disaster Displacement is built on three pillars: a Steering Group, an Advisory Committee, and a Coordination Unit.
State leadership
The Chair, supported by the Vice-Chair, leads the Steering Group, gives it strategic direction and is in charge of the overall organization of its proceedings. Germany directed the Steering Group for 1,5 years (July 2016 – December 2017) with Bangladesh as Vice-Chair.
In January 2018, Bangladesh took over the Chairmanship of the Platform with France acting as Vice-Chair until June 2019. It will then be France's turn to assume the Chairmanship with a new Vice-Chair.
The Steering Group contains between 15 and 20 States and the European Union, represented through their Permanent Missions in Geneva. Its composition reflects a wide and balanced geographic representation. The Office of the United Nations High Commissioner for Refugees (UNHCR) and the International Organization for Migration (IOM) are standing invitees to the Steering Group.
Members of the Steering Group of the Platform on Disaster Displacement include : Australia, Bangladesh (Chair), Brazil, Canada, Costa Rica, European Union, Fiji, France (Vice-Chair), Ge

Technical expertise and advice
The Advisory Committee consists of, inter alia, representatives of international and regional organizations, research institutions, academia, private sector, non-governmental organizations and other civil society stakeholders with expertise in fields such as humanitarian assistance and protection, human rights, migration management, refugee protection, disaster risk reduction, climate change mitigation and adaptation, and development. It provides expert input and strategic advice to the Steering Group and supports the implementation of the Platform's activities.
Coordination support
The Coordination Unit supports the Members of the Platform's Steering Group and relevant partners at the national, regional and global levels in developing and implementing the Platform's activities to fulfill the strategic priorities. The small unit will support, under the guidance of the Chair and the Steering Group, the work of all States, agencies and other stakeholders interested in implementing the recommendations of the Protection Agenda. The Coordination Unit is funded by the generous contribution of Germany, and hosted by the United Nations Office for Project Services (UNOPS) in Geneva, Switzerland.
Mr. Atle Solberg
Head of the Coordination Unit
E-mail: [email protected]
Ms. Sarah Koeltzow
Policy Officer
E-mail: [email protected]
Ms. Chirine El Labbane
Communication Officer
E-mail: [email protected]
Mr. Erick Mutshayani
Portfolio Analyst
E-mail: [email protected]
International Environment House 2
7-9 Chemin de Balexert
1219 Châtelaine, Geneva
Switzerland
Tel: +41 22 917 8488
Strategic Framework
Table of Outcomes and Outputs
Workplan 2016-2019
Terms of reference – Steering Group
Terms of reference – Advisory Committee
Terms of reference – Coordination Unit