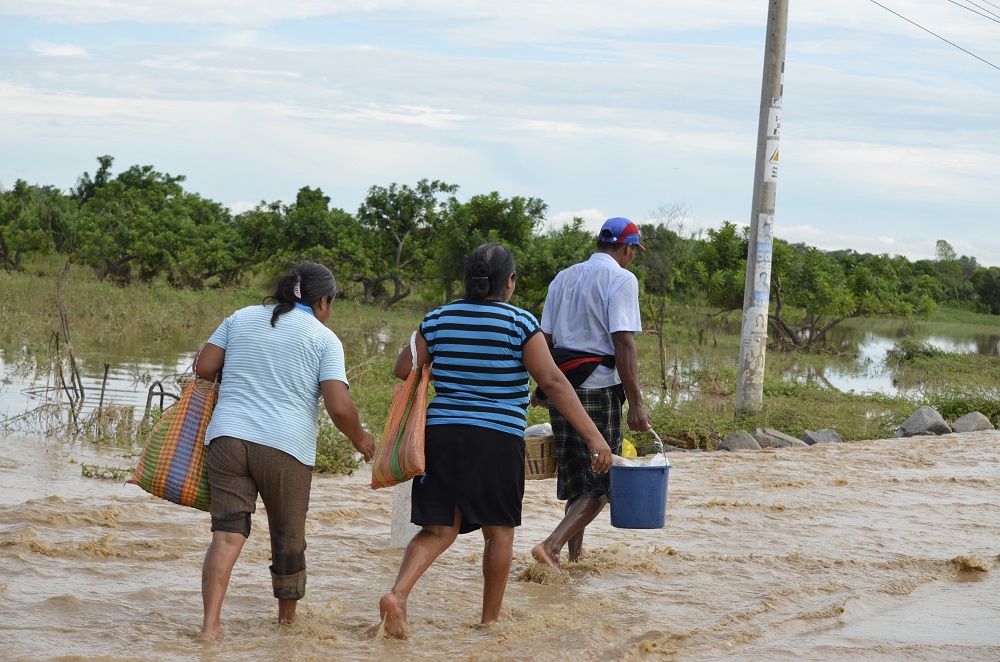 Disaster displacement: how to reduce risk, address impacts and strengthen resilience in the Andean region
The Andean Community (CAN) is comprised of four large countries prone and vulnerable to a variety of natural hazards, including floods, volcanic and seismic activity and droughts. Disaster displacement is a reality in some of these countries. According to the International Monitoring Center (IDMC) only in the first half of 2019 Bolivia experience more than seventy thousand new disaster related displacements, including wildfires. Long periods of drought have affected Perú and other countries in the region.
In this context, the first regional 'piloting' workshop of the United Nations Office for Disaster Risk Reduction (UNDRR) 'Words into Action' Guidelines on disaster displacement: how to reduce risk, address impacts and strengthen resilience, will take place in Santa Cruz de la Sierra, Bolivia on 26-27 September 2019. The workshop aims to help member countries of the Andean Committee for Prevention and Response to Disasters (CAPRADE), namely Colombia, Ecuador, Bolivia and Perú, to inform, formulate and design disaster risk reduction (DRR) policy options considering the inclusion of disaster displacement considerations. Delegates from those four countries as well as practitioners and experts on the area will discussion advantages and limitations based on regional frameworks, especially the Andean Regional Strategy for Disaster Risk Reduction (EAGRD).
This workshop is organized by CAPRADE, the Platform on Disaster Displacement (PDD), UNDRR, and the Norwegian Refugee Council (NRC) under the current Chair of CAPRADE, Government of Bolivia. Key topics for the workshop are avoid displacement and strengthen resilience, prepare for unavoidable displacement, response, support resilience of displaced and host populations and durable solutions for people displaced.
Download the Concept Note:
Download the Words into Action on Disaster Displacement in Spanish: