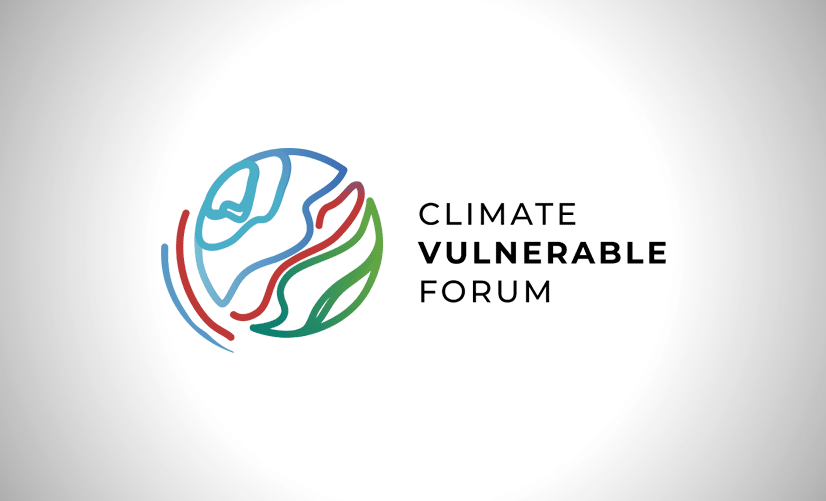 Virtual Event | Climate Vulnerable Forum Continues Dialogue in Asia
27-29 September 2021 – the Climate Vulnerable Forum (CVF) held an online Regional Dialogue for Asia, bringing together experts and government officials in the region to discuss ways to improve regional and international responses to climate change. The three-day event resulted in the publication of the 2021 CVF Asia Regional Communique.
The CVF's Asia Regional Dialogue was the fourth in a series of policy activities leading up to COP26 in Glasgow. Complementing regional dialogues taking place in Latin America/the Caribbean, Africa & Middle East and the Pacific, the recommendations will inform a global Senior Officials meeting to be held in October 2021. That meeting will formulate a "Dhaka-Glasgow Declaration of the CVF" for adoption at the next CVF High-Level Meeting at COP26.
The Regional Dialogue was co-hosted by the Philippines as CVF Troika member for the region, and Bangladesh as Chair of the CVF. Day 1 was given over to an expert meeting, to prepare a draft communique ahead of the ministerial segment on day 3. In between the two sessions, the United Nations Institute for Training and Research (UNITAR) held a half-day workshop for member and observer officials on relevant policy issues.
The aim of the Asia Regional Dialogue was to identify and promote headline climate change policy priorities for vulnerable developing countries of the region ahead of critical multilateral global policy events in 2021. In the words of the CVF:
Asia is one of the most disaster-prone regions in the world. With extensive coastlines, low-lying territories, and many small island states, its geography makes it highly susceptible to rising sea levels and weather extremes.
A number of PDD Steering Group members were represented among the twenty-five participating governments, including the Philippines, Bangladesh and the Maldives. The Envoy of the Chair, Prof. Walter Kaelin, was invited to take the floor during the ministerial segment and Atle Solberg, Head of the PDD Secretariat, spoke on his behalf, stressing the importance of a number of key policy priorities, including: scaling up action and support to avert, minimize and address displacement related to the adverse impacts of climate change; reiterating support for implementation of the Warsaw International Mechanism Executive Committee 2018 recommendations on integrated approaches to avert, minimize and address displacement related to the adverse effects of climate change; supporting operationalization of the Santiago Network for Loss and Damage; and increasing access to sustainable and predictable climate financing to avert, minimize and address displacement related to the adverse effects of climate change.
The Regional Communique following the Dialogue sets out recommended priority areas for CVF Member States.
WATCH - CVF Asia Regional Dialogue - Ministerial Meeting
Learn more about PDD's work in our Workplan 2019-2022: