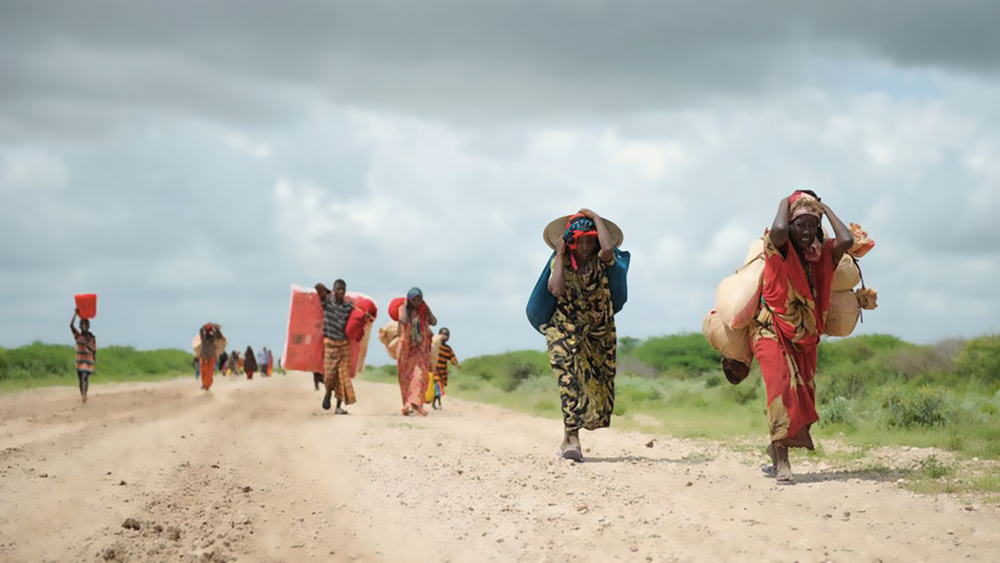 The Platform on Disaster Displacement: implementing the Protection Agenda, a toolbox for disaster displaced persons.
Working towards better protection for people displaced across borders in the context of disasters and climate change.
The Platform is a state-led process. Under the leadership of Member States, the Platform on Disaster Displacement is built on four pillars: a Steering Group, an Advisory Committee, a Group of Friends and a Secretariat. You can read more on the architecture of the Platform on Disaster Displacement here.
The main objective of the Platform on Disaster Displacement is to follow-up on the work started by the Nansen Initiative consultative process, and to implement the recommendations of the Nansen Initiative Protection Agenda, endorsed by 109 governmental delegations during a Global Consultation in October 2015.
The Protection Agenda offers States a toolbox to better prevent and prepare for displacement before a disaster strikes, as well as to better respond to situations when people are forced to find refuge, either within their own country or across an international border.
People who are forced to cross a border in the context of a disaster and the effects of climate change have limited protection when they arrive in another country. Rather than calling for a new binding international convention on cross-border disaster-displacement, the Nansen Initiative Protection Agenda supports an approach that focuses on the integration of effective practices by States and (sub-) regional organizations into their own normative frameworks in accordance with their specific situations.
The enormous challenges that cross-border disaster-displacement generates are diverse. Because of their 'borderless' nature, international cooperation as well as regional and national engagement are crucial. While being a state-led process, the Platform builds strong partnerships between policymakers, practitioners and researchers and constitutes a multi-stakeholder forum for dialogue, information sharing as well as policy and normative development.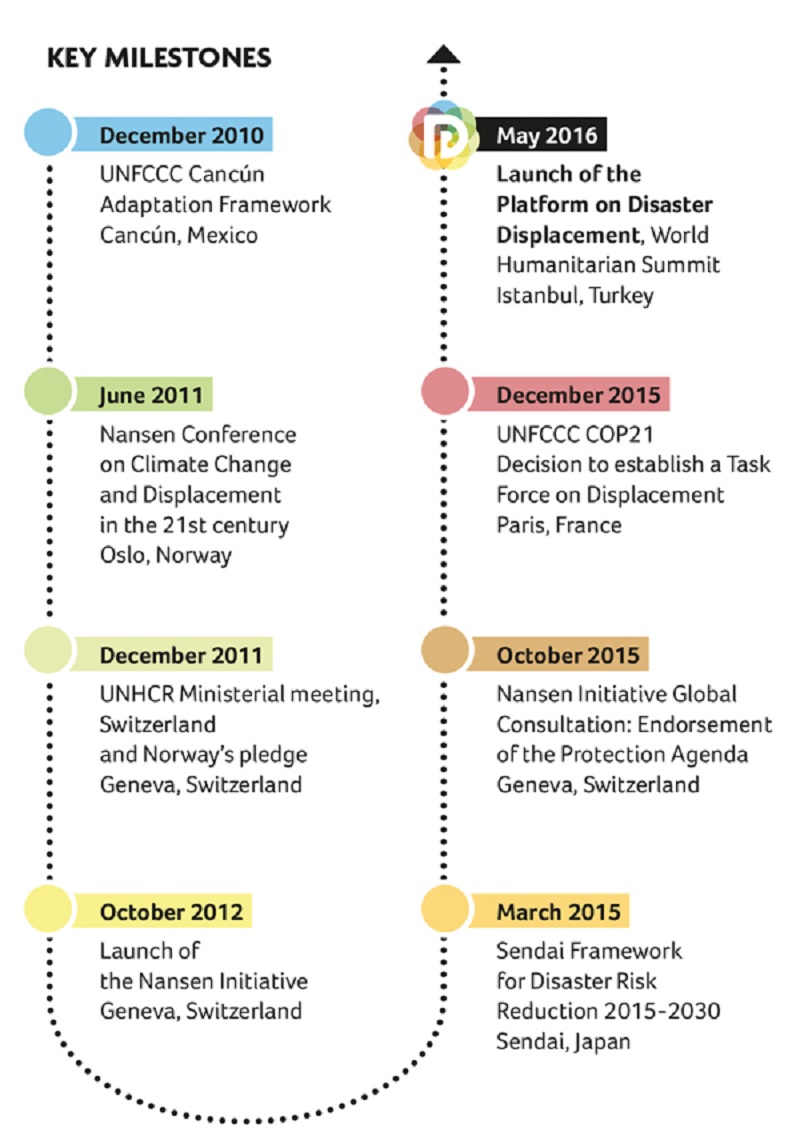 Platform on Disaster Displacement leaflet (EN)

Platform on Disaster Displacement Strategy 2019-2022
Platform on Disaster Displacement Workplan 2019-2022
Contact us:
International Environment House 2 7-9 Chemin de Balexert 1219 Châtelaine, Geneva Switzerland Tel: +41 22 917 5483 E-mail: [email protected]